B Appl HSc (Oral Health) - UQ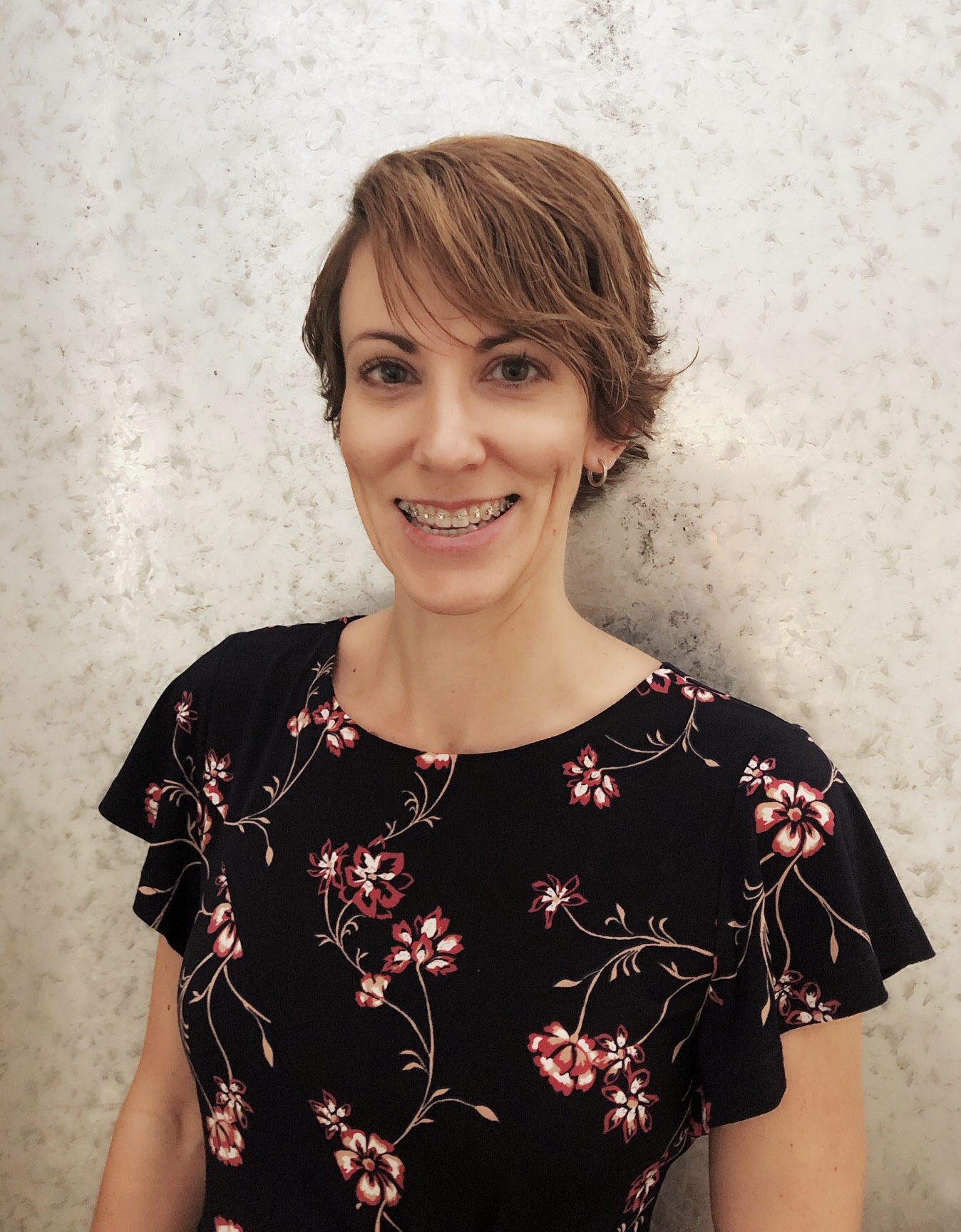 Director of Brisbane clinic
Orofacial Myofunctional Therapist and Oral Health Therapist
Cheree is an Oral Health Therapist and has been practicing Orofacial Myofunctional Therapy  since 2014.   She graduated from the University of Queensland with a Bachelor of Applied Health Sciences (Oral Health) in 2000 and has worked in a variety of dental practices since, in Sydney and Brisbane.  Currently she 
practices dentistry in a busy neuromuscular, sleep and orthopaedic orthodontic practice in Brisbane.
She has a strong preventive focus which she applies to all aspects of her life.  Her own personal experiences with mouth breathing, jaw pain, headaches as well as seeing her own children develop poor myofunctional habits, led her on a journey towards studying Orofacial Myology.
Cheree is also an educator and inventor through her other business - The Centre of Orofacial Myofunctional Therapy.  With her co-founder, Bridget Ingle, they run various workshops for health professionals and have produced an orofacial measuring device, the MyoMate, which is sold all around the world.
Education
Bachelor of Applied Health Science (Oral Health) University of Qld - Dean's Commendation
The Australian Orofacial Myology Lecture Series - Introductory and Advanced Orofacial Myology courses
IAOM Introductory and Advance course, Make the Connections - Mary Billings and Dianah Davidson
Coulson Institute - Advance Orofacial Myology course
Myofunctional Research Co. -  Introductory and Advanced Myofunctional Orthodontics courses
Las Vegas Institute - Myofunctional Therapy
Buteyko Breathing - Patrick McKeown
The Breathe Institute - Functional Frenuloplasty
Memberships
Australian Association of Orofacial Myology - Immediate Past-President
Academy of Applied Myofunctional Sciences
Dental Hygienists' Association of Australia
Director of Online/Telehealth Clinic
Oral Health Therapist and Orofacial Myofunctional Therapist
New to the Smile Tone team, Danielle is a caring, calm and gentle practitioner who always strives to achieve the best outcomes for her clients. She attained a Bachelor of Oral Health with Distinction from Central Queensland University in 2018 and soon after began her practice of Orofacial Myofunctional Therapy.
Along with delivering care at Smile Tone, Danielle additionally works as an Oral Health Therapist on the Gold Coast, providing preventative oral health treatment to patients across all age groups.
Danielle has a particular passion and interest in working with clients who have special needs, having worked for more than a decade as a coaching instructor and volunteer for Riding for the Disabled Queensland.
She takes an active interest in her profession and is currently Secretary of the Australian Association of Orofacial Myology.
When Danielle is not busy with helping her clients, she enjoys spending time with her husband Matt and their dog, Maggie.
Education
Bachelor of Oral Health (with distinction) Central Queensland University
The Australian Orofacial Myology Lecture Series - Introductory Orofacial Myology courses
Buteyko Breathing - Patrick McKeown
Integrative Breathing Therapy – Rosalba Courtney
Myo-Mastery Mentorship Program
Myo-Focus – Take-Off Program
The Thumb Sucking Clinic – Smiley Little Faces Program
Memberships
Australian Association of Orofacial Myology – Current Secretary
Australian Dental & Oral Health Therapists Association
Dental Hygienists' Association of Australia